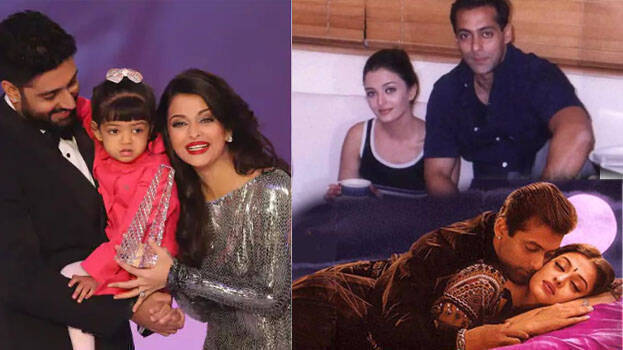 Former Miss World and actress Aishwarya Rai is now leading a happy family with her husband, daughter and in-laws. She has always been a victim of gossips, which have linked her many times to Salman Khan.

Aishwarya herself has spoken a lot about the reason for her breakup with Salman. There were also some reports that said Salman's former lover Somi Ali was one of the reasons for this.

Now Soma Ali herself has spoken about the reason.

"We fell in love in 1997 during the shoot of the film Ham Del De Chuke Sanam. We even decided to marry. Salman had helped me for my surgery. He had to leave for US without informing Aishwarya.

After this incident, Aishwarya ended all relationship with Salman and his attempts for reconciliation went in vain," she said.

Meanwhile, there were reports that Aishwarya ended the relationship after Salman behaved rudely with her parents. But at that time Salman reiterated that he won't be able to end the affair even if he had quarrelled with her parents.

According to some reports a heavily drunk Salman had once tried to barge into her apartment. It happened in a night of November, 2001. Though Salman created noise in front of her apartment, Aishwarya didn't open the door. Neighbours remember seeing blood coming from his hand.

In later interviews, Aishwarya pointed out his bad drinking habit and bad behaviour as the reasons for their split-up. She even went on to say that Salman had once tried to inflict physical torture on her for not picking up the phone and she escaped from the assault only out of sheer luck.

Salman also opined that it would be better to end the relationship if some arguments exist in it.