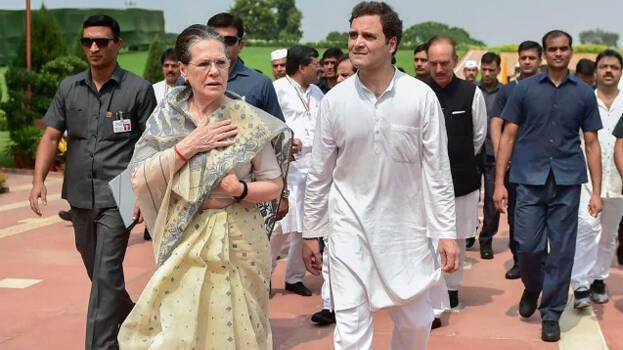 NEW DELHI: The congress party suffered its worst-ever defeat in the Delhi polls. The Delhi assembly polls were a struggle for survival for the congress party. During electioneering, the Congress highlighted the achievements of Sheila Dikshit who ruled Delhi for three consecutive terms. The Congress was confident after they reached second position pushing AAP in the 2019 Lok Sabha elections. There was neither strong leaders to lead the party in the polls nor strong faces to contest.
Discussions are on whether Sonia Gandhi should stay or go as congress chief. Reports say a decision will be taken in party's plenary session. The plenary session is likely to be held in the second week of April. It is still not clear whether Rahul Gandhi will take over as congress chief. Sources said he is yet to take a call on it.
The party needs a new leadership following the poor health of Sonia Gandhi. The call for a new leadership is raised following the recent poll debacle. The congress which ruled the state for 15 years could not perform well and was nowhere in the picture now. 63 candidates lost their deposit for failing to win the mandatory minimum number of votes. Congress Delhi in-charge P C Chacko had resigned from his post on Wednesday after the party's dismal performance in the polls. He had blamed Sheila Dikshit for the state of affairs, exposing the factionalism and the blame game that has felled the party from within.
Meantime, a party president for 19 years, Sonia Gandhi had significantly reduced her public engagements since Rahul Gandhi took over as the party chief. At the party's insistence, she reluctantly agreed to be the interim president.