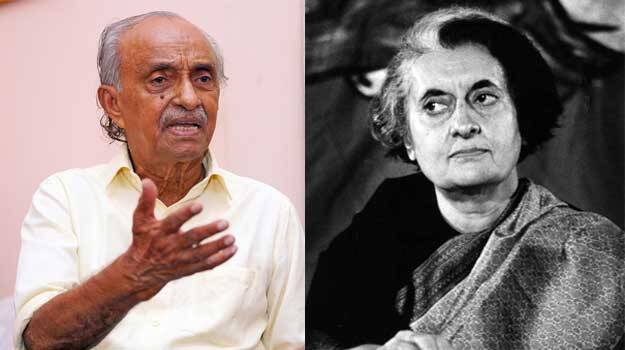 THIRUVANANTHAPURAM: 'Nowadays news anchors don't seem to realise the seriousness of their jobs as many of them present news in a careless and casual manner. Some of them don't even know how to pronounce certain words. It is disappointing to see news reading becoming just another job sector. Back in those days, we used to spend around 3 hours to prepare a 10-minute long news bulletin," says M Ramachandran, who had served for 52 years as a newsreader in Akashvani. Ramachandran, who is spending his retired life at his home in Mudavanmugal, recollected some of the memorable moments from his long career.
"I developed my love for Akashavani while studying at University College. After my studies, I had joined as a clerk at the Electricity Board. However, I got lucky and got an opportunity to become a casual newsreader at Delhi Akashvani. After working there for 3 years, I became a permanent staff while Indira Gandhi was serving as the Information and Broadcasting Minister. Later, I returned to Calicut and joined as the Malayalam newsreader in Akashvani," Ramachandran said.

It was through Ramachandran's voice that Kerala came to know about the news of the then Prime Minister Indira Gandhi's assassination. According to him, that was an unforgettable moment in his long career. "Though Indira Gandhi was shot dead in the morning on October 31, 1984, Akashavani held back from reporting the news immediately as Centre did not confirm it. Eventually, the news was reported only by evening 6.30 pm after getting confirmation from the Central government. The news was reported in English by 6 pm and I read the news in Malayalam by 6.15 pm. It was an emotional moment as the entire nation was shaken by the news," he added.