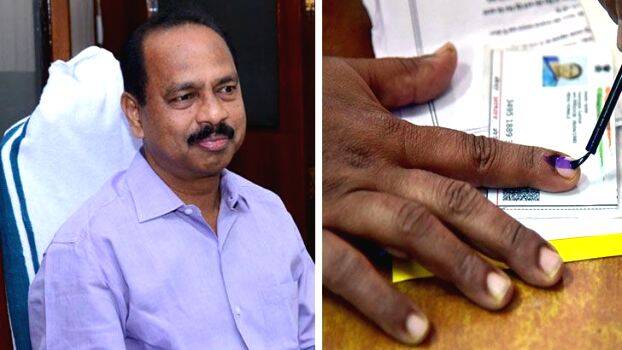 THIRUVANANTHAPURAM: The Kerala state election commission might move the SC against the HC direction to not use the 2015 voters list for the upcoming elections.
Based on the High Court verdict the process of adding names to the voters list will be stopped temporarily, Kerala state election commissioner V. Bhaskaran said.
He further said the HC verdict was not a setback and that the Local Self Government polls will not be postponed.
The Kerala High Court on Thursday cancelled the State Election Commission's decision to use the voters' list of 2015 for the upcoming local body polls. According to the court, the voters' list that was prepared for the Lok Sabha election last year can be used by adding names of those who have registered their names till February 7, 2020.
The order was made on the appeal filed by the UDF against Election Commission's decision. Earlier, the court had whether the Election Commission can reconsider its decision. In reply, the EC had stated that it is ready to reconsider the decision if the court orders it to do so. Earlier, the Single Bench had rejected the plea filed by UDF leaders regarding the use of 2015 voters' list.
The Congress had clarified that around 30 lakh voters will be omitted if the 2015 voters list was used for the upcoming LSG polls and approached the HC.