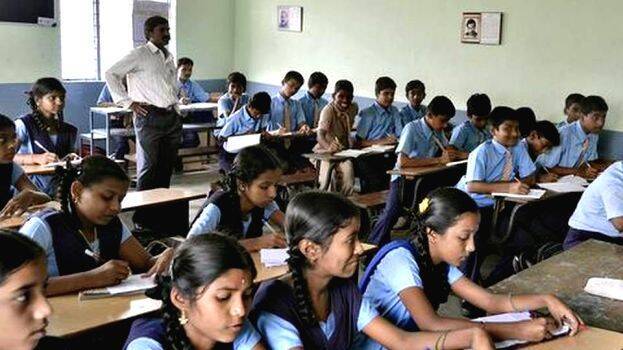 THIRUVANANTHAPURAM: In the specified teacher to student's ratio in aided schools, the government will allow a new post for teacher only if the students' number increases by six. The instruction of the Finance department in this regard was submitted to the government on Thursday.
Currently, the specified students to teacher ratio in aided school is 30 is to 1. If the number of students becomes 31 also, a new post for teacher was created.
The Finance minister during his budget speech last week had said that restrictions will be placed on allowing teacher's posts in aided schools.
If the government approves the suggestion, there should be 36 students in order to create a new post for teacher.
In next Assembly session, KER amendment will be brought as a bell to change the 30:1 ratio.
The government's explanation is that the aided managements had misused the existing rules to create new teacher's posts.
But the management association is getting ready to move court, citing that they had not done anything illegal.
Meanwhile, there will be no change in the discretionary power of managements to appointment teachers, provided that they need the government's prior sanction.

Therefore, the government's calculation is that the court will accept the amendment in KER.