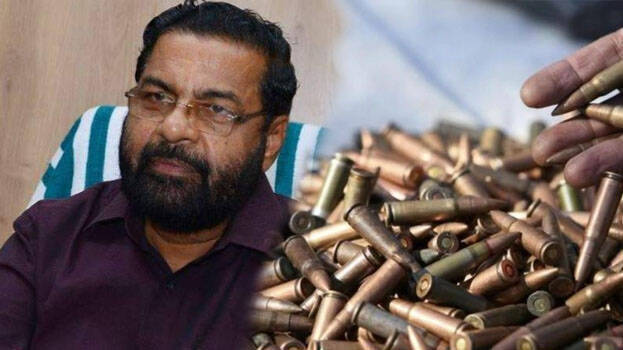 THIRUVANANTHAPURAM: In the case related to the missing of cartridges and rifles from Kerala Police Battalion headquarters, Devaswom Board Minister Kadakampally Surendran's gunman Sanil Kumar is also an accused.

He was listed as the third accused in the case registered by Peroorkkada police in 2019 following the complaint of an SAP (Special Armed Police) commandant in Thiruvananthapuram .

In the list of accused there are 11 persons. The policemen came to be accused due to the alleged anomaly they committed in connection with the Register Stock.

In the FIR, they have been accused of giving wrong information and fraudulently making money on that account. There is also an allegation that despite the mention of serious flaws in the FIR, higher officials have not made any inquiry into it.

The Crime Branch may soon begin an inquiry into the case.