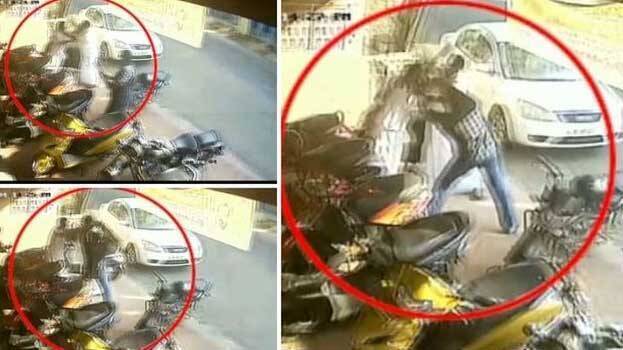 THIRUVANANTHAPURAM: A youth congress leader had to face the power of DCC secretary's fist after he tried to bring out the corruption in connection with a cooperative bank.
A team led by DCC general secretary Suresh beat up Youth Congress Mandalam president Jose with a cricket bat. Jose who had sustained injury has been admitted to hospital.

In the tussle that took place on February 3 in front of Marayamuttom Cooperative bank, Suresh beat Jose with a bat. Suresh's brother was the president of Marayamuttom Cooperative Bank's former administrative panel.
Jose had given complaint to several offices including the Vigilance office against the corruption that was allegedly committed at that time. The investigation is going on based on the complaint now.
Suresh and friends had approached Jose several times, asking him to withdraw the complaint. But he was not ready to withdraw the complaint, following which they decided to attack him. However, the CCTV visuals of the assault are available.