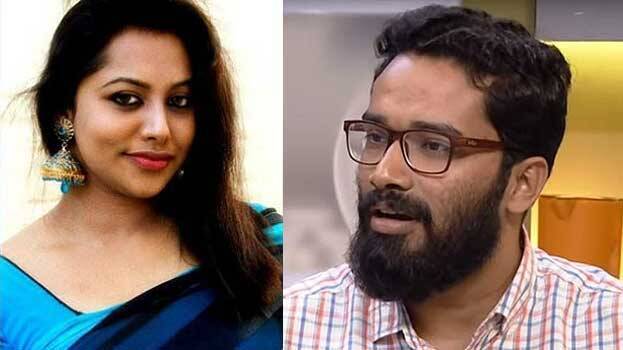 THIRUVANANTHAPURAM: The charge sheet filed against Sriram Venkitaraman IAS in the case related to the death of journalist KM Basheer points out that the IAS officer had tried to destroy evidence. He had told police at the crime scene that the co-accused Wafa Firoz had driven the vehicle that caused the accident. Sriram tried to cover up his crime and deliberately tried to delay the procedures, it said.
After the injured Basheer was taken to Medical College Hospital, Sriram was taken to Museum Police Station. On reaching there, he demanded to be taken to a hospital claiming to be injured. Subsequently, he was taken to the general hospital here. Though he didn't had any serious injuries, he demanded to refer him to Medical College Hospital. Dr Rakesh S Kumar of the general hospital said Sriram was smelling of alcohol, Museum Police crime SI said in his recorded statement.
It further said Sriram called Dr Aneesh Raj, a friend of him to the general hospital and went to KIMS. This was without the knowledge of the police. After reaching there, Sriram provided false information about the accident. He told doctors at KIMS that his car driven by another person rammed into the compound wall and was injured. The duty doctor at the time directed to take his blood sample but he again objected to blood test at the hospital. This was written down in the nurse's case sheet. The chargesheet accuses Sriram of deliberately delaying the blood test in order to have minimum alcohol content in his system. Wafa has been charged with the offence of allowing drunk Sriram to take the driver's seat.
There are a hundred witness account in the chargesheet of 66 pages. 84 documents and 72 pieces of evidence were also tabled at CJM court here. Sriram has been charged with sections of non-culpable homicide through rash driving and destroying public property. This criminal offence can be punished with imprisonment up to 10 years.
Wafa, who was earlier caught for careless driving on several occasions, can be punished with imprisonment up to two years.
The car was being driven at speed above 100km/hr in a road with speed limit of 50km/hr and he was in an inebriated state, the report said.