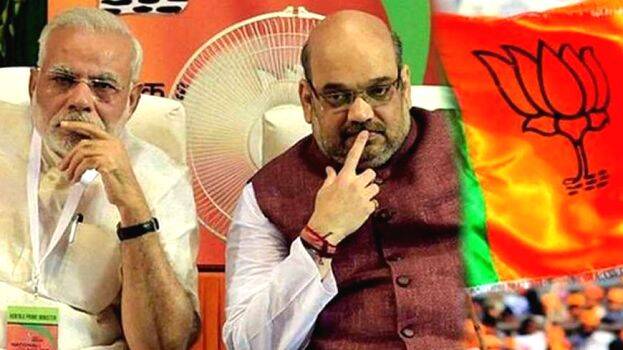 NEW DELHI: The Bharatiya Janata Party, which suffered a humiliating defeat in the Delhi polls earlier this month, has blamed the Congress for its defeat. According to the BJP leadership, Congress leaders focussed on defeating BJP rather than winning in the election.
A senior BJP leader stated that Congress had begun the election campaign pretty late than other parties and their only aim was to ensure BJP's defeat in Delhi. It is learnt that the BJP leadership that met on Friday also shared the same opinion. The leaders also accused the Congress of distributing AAP's slips rather than their own.
Meanwhile, the leadership has not mentioned about the controversial statements made by Anurag Thakur and Parvesh Verma during the election campaigns. The leaders also pointed out that the difference in opinions among the party leaders over the distribution of seats also resulted in the party's defeat.
Senior BJP leaders including Aun Singh, Anil Jain, V Satheesh and Delhi BJP chief Manoj Tiwari had attended the meeting.
It must be noted that the BJP managed to win only in 8 seats while the ruling Aam Aadmi Party went on to secure a huge win by winning in 62 seats.