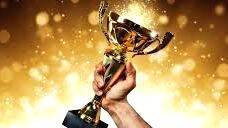 THIUVANANTHAPURAM: Applications have been invited for Chief Minister's award 2018 for excellence & innovation in Governance and Public Service Delivery

The award comprising Rs Five Lakh and citation will be gifted to the innovative concepts introduced in government departments, local self-governing bodies, social development and self-help group

The award will be given for departments such as Public Services Delivery, Personal Management, Procedural Intervention, and Developmental Intervention.

Spiral-bound applications three each in English and Malayalam should be sent to Director, IMG, Thiruvananthapuram-695033.
For further information, visit: www.img.kerala.gov.in. Phone: 0471-2305573, 2304920, (Extension: 839) 2300069.