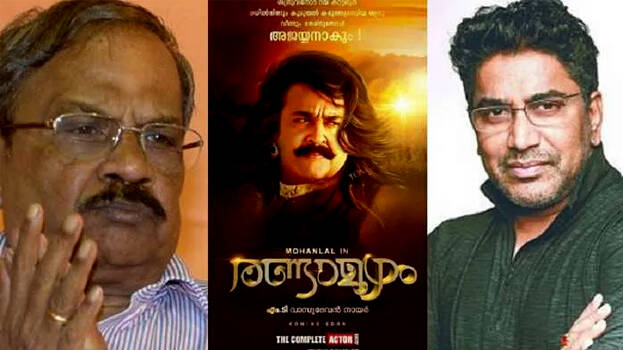 NEW DELHI: The Supreme Court has stayed the proceedings of a petition filed by writer MT Vasudevan Nair against director VA Shrikumar in connection with the 'Randamoozham'. The court will hear the arguments after four weeks. A notice was sent to MT Vasudevan Nair on a plea filed by Shrikumar. Vasudevan Nair had filed a petition requesting a return of the script he handed over to Shrikumar. The case is still continuing at a court in Kozhikode.
The court had earlier rejected Shrikumar's plea requesting mediation in the issue. Shrikumar challenged this at the SC.
The script of 'Randamoozham' was handed over to Shrikumar five years back. As per a contract, the filming of the movie should have commenced within three years. However, as the filming of the movie didn't materialize even after five years, writer Vasudevan Nair moved the court against the director and the production house.