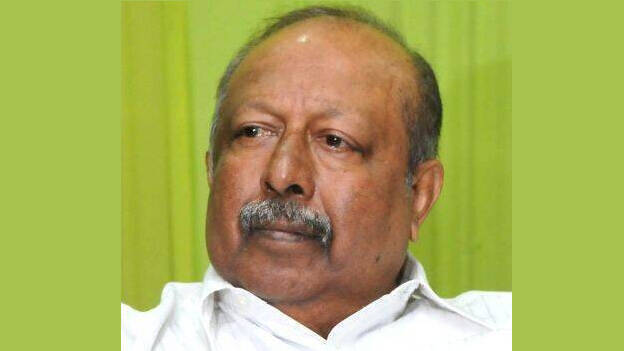 THIRUVANANTHAPURAM: Chief Editor of Kalakaumudi daily and former Kerala Kaumudi Chief Editor M S Mani (79) passed away at around 5 am on Tuesday. The end came at his residence at Kalakaumudi Gardens at Kumarapuram in Thiruvananthapuram. For some time he had been under treatment for his ill health.

Former Pharmacology Associate Professor of Thiruvananthapuram Government Medical College Dr Kasthuri Bai is his wife. Former Kerala Kaumudi Assistant Editor Vatsamani is his daughter and his son is Sukumaran Mani, managing director and editor of Kalakaumudi. Former Kerala Kaumudi Resident Editor S Bhasurachandran is his son-in-law and French native Amelie Weigel, former director of a French Cultural Centre in Thiruvananthapuram is his daughter-in-law.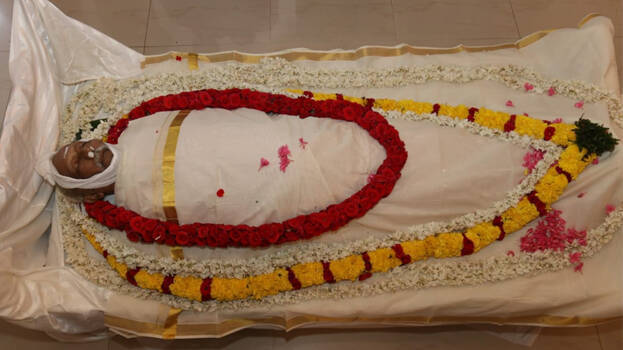 Mani was born on November 4, 1941 in Kollam district as the son of Kerala Kaumudi Founder editor K Sukumaran and Madhavi Sukumaran.

He spent his childhood at Mayyanadu Pattathil house where he was dotingly looked after by his grandfather C V Kunju Raman, who had started Kerala Kaumudi as a contemporary publication. At that time, CV's younger sister Gourikutty and his niece N Subhadra also lived in Pattathil house.
Mani's parents brought him to Thiruvananthapuram when he was four-and-a-half years old. He did his schooling in Pettah Government School and St Joseph's High School.
After completing the Pre-University course from old Intermediate College (Current Arts College), he took Graduation in Chemistry from University College.
Even when he was a student, he worked as a reporter in Kerala Kaumudi. After completing his graduation, he joined as the Delhi correspondent of the daily. For four years, he had been its Parliament reporter. During Chinese war in 1962, he did the reporting from the war front.
M S Madhusoodanan, M S Sreenivasan and M S Ravi were his siblings. Kerala Kaumudi Chief Editor Deepu Ravi is his nephew. The cremation will take place in the evening (February 18) at Kumarapuram Kalakaumudi Gardens.