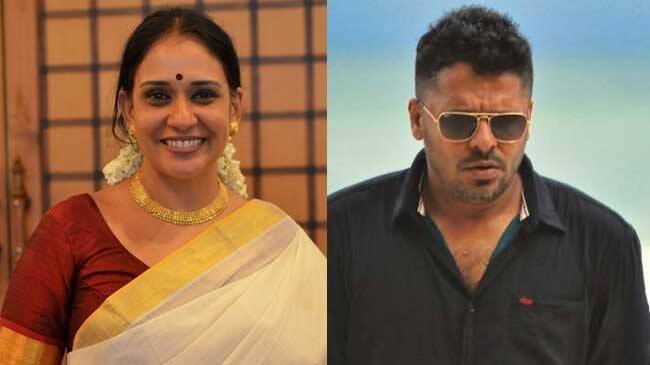 On Kerala Piravi day (November 1) last year, Kerala Music Foundation (KMF) had organised a musical event 'Karuna' at Rajiv Gandhi Indoor Stadium at Kadavanthra here, promising that the proceeds from the event will be donated to the Chief Minister's Disaster Relief Fund (CMDRF) to help flood victims. The controversy was triggered by Yuva Morcha leader Sandeep Warrier after director Ashiq Abu who had helmed the event failed to hand over the raised fund to the chief minister's disaster relief fund

Now, actress Mala Parvathy has come out in support of Ashiq Abu.

On her Facebook page she writes:

"The ideologies put forward by Ashiq Abu and their influence on society may be inconveniencing Sangh powers. More than that, there is no meaning to this argument, especially even those who know him from a distance will not believe that he had committed fraud in the money deal.

We can understand what Sadeep Warrier says but what is the problem with this Hibi? … It may be the realisation that this collective would be a threat to all fascist instituions,"
Ernakulam MP Hibi Eden, in a Facebook post, demanding that Abu make public the fact whether he had donated the money to CMDRF. Abu then posted on Facebook the photograph of a cheque for `6.22 lakh made out to Principal Secretary (Finance), CMDRF.

Abu had alleged that Hibi's office had sought free passes for the event. He also asked on what grounds was Eden calling the event a 'fraud' as the organisers had not used any government funds.

However, the parliamentarian could not be silenced and he said the cheque was dated February 14 which showed that the money was handed over to CMDRF after the issue turned controversial.

Eden in his latest post had said: "It is hardly surprising. This is the new trend of Left supporters following in the footsteps of M M Mani's disciples, who had remitted the KSEB's salary challenge donation to CMDRF after the issue became a controversy".