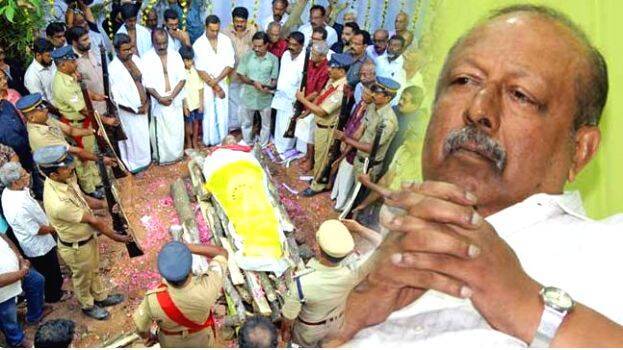 THIRUVANANTHAPURAM: Former Kerala Kaumudi Chief-Editor and Kalakaumudi chief editor M S Mani (79) was cremated with full state honours on Tuesday.
The cremation took place at 5 pm on the premises of his house at Kalakaumudi Gardens in Thiruvananthapuram.

The veteran journalist, who had been ailing and under treatment for some time, breathed his last at his residence early morning at 5 during the day.
Mani was the eldest son of Kerala Kaumudi daily founder editor K Sukumaran and Madhavi Sukumaran.

He was born on November 4, 1941 at Mayyanadu in Kollam.
Working as Kerala Kaumudi correspondent, Mani reported several important national and international developments such as the split in the Communist Party and the Chinese war of 1962. For his valuable contribution to journalism, he was honoured with Kerala government's Swadeshabhimani Kesari award. He was also a winner of Ambedkar award.

Mani returned to Thiruvananthapuram in 1965 and took charge of Kerala Kaumudi. Later he founded the Kala Kaumudi magazine in 1975. He was a committee member of the Indian Newspaper Society.