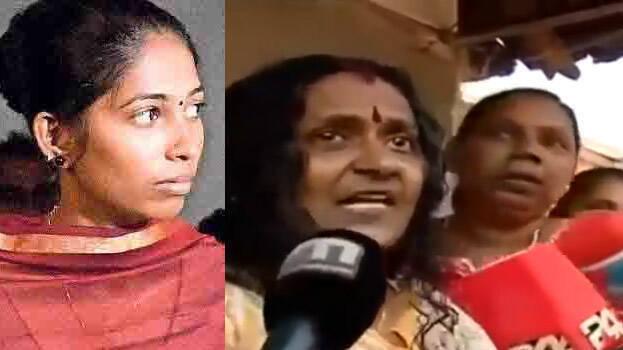 KANNUR: Saranya (24) arrested for killing her one-and-a-half-year-old son Viyan by throwing him on the granite boulders on the beach was brought to her place for collecting evidence. Many including her neighbours and relatives protested against her. There was an attempt to manhandle her also.
'Police release her and the rest we will do, her end will be at the same place where she threw him. It is a shame for us to have such a cruel woman in this place, she went after stamping in our mothers chest,' her neighbours said.


She was arrested last evening after interrogating her 24 days by a team led by Kannur Town DySP P P Sadanandan. She told police that after committing the murder, she tried to put the blame on her husband Pranav and then planned to live with her lover.
The body of the child was found on the Thayyil beach Monday morning. Her clothes, mat and some other things were subjected for forensic examination. She was waiting for a chance to kill the baby on many days. Pranav used to come home only when his father-in-law goes fishing. She chose that time for the murder. She took the baby, who was sleeping with his father, and went to the beach. When he cried, she covered his mouth with her hands. Though she tried to throw the baby into the beach, she feared that the body may flow back to the shore. Later she threw him on the granite boulders on the beach. The post-mortem report mentioned that the head injury was the cause of the child's death.