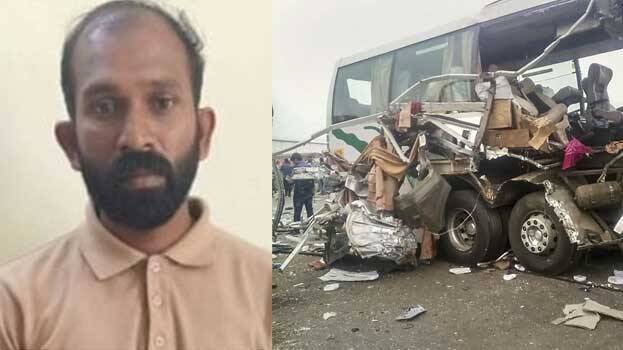 TIRUPUR: A case has been registered against the driver of the container lorry which hit the bus killing 19 people near Avinashi bridge on the Coimbatore-Salem national highway. A case has been taken against the driver identified as Hemaraj, a native of Palakkad, for culpable homicide. A case has been taken against him for rash driving. His driving license will also be cancelled.
Hemaraj, who fled from the spot soon after the accident surrendered before the police after eight hours. He told police that the accident happened after he lost control of the bus. The police is also examining the possibility of him dozing off. He was subjected for medical examination yesterday.
19 people including five women on board a KSRTC bus were killed when a container lorry hit the central median of the national highway and the container it was carrying fell on the bus on the outskirts of Tirupur in Tamil Nadu. The accident happened Thursday early morning at 3.25 am on the birthday of the public transport bus service in Kerala. The lorry was carrying tiles from Kochi Vallarpadom Terminal.

The condition of two out of the 25 injured is stated to be serious. The bodies of eleven were taken to their natives places after post-mortem. An official team led by Minister V S Sunil Kumar is camping in Avinashi. The minister said all arrangements have been taken to release the luggage of the passengers.