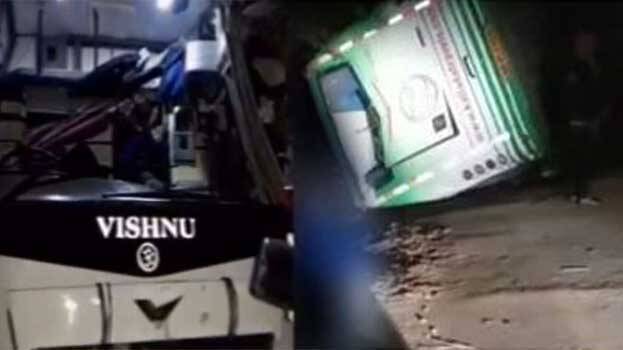 MYSURU: A woman from Kerala was killed after the bus in which she was travelling met with an accident. This accident is soon after the horrifying accident that happened at Avinashi yesterday. Kallada Group's bus which met with the accident was coming to Perinthalmanna from Bengaluru.
The victim has been identified as Sherin (20) of Perinthalmanna. Reports say the condition of three out of the 20 injured is serious. The incident happened at Hunsur in Mysuru Friday morning at 4 am. The bus overturned after hitting an electric post. Those sustained serious injuries on their hands and legs have been admitted to nearby hospitals. The body of Sherin has been shifted to Mysuru Government Hospital.
Initial reports say the accident happened due to over speed. The passengers said they asked the driver to reduce the speed of the vehicle, but he paid no heed to it.