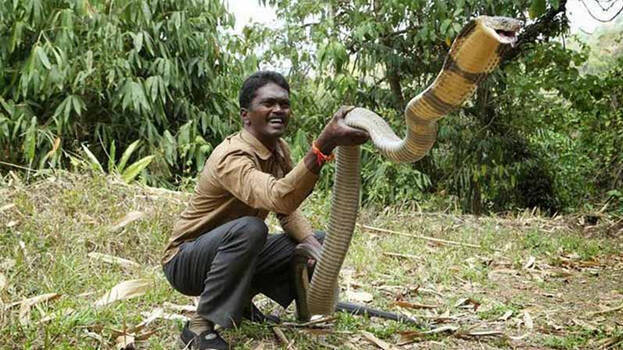 THIRUVANTHAPURAM: Vava Suresh, who was undergoing treatment at the Thiruvananthapuram medical college after a viper bit him, has been discharged from the hospital. He said that he will start catching snakes from tomorrow.
Vava Suresh was admitted in the hospital after the poisonous viper bit him last Thursday. The snake he caught from a well of a house in Pathanamthitta bit him.


Some local online sites had carried the news that he was in a serious condition and that anything can happen to his life at any time etc. Vava Suresh himself came forward for circulating the fake news. Union Minister V Muraleedharan the other day visited Suresh in the hospital.