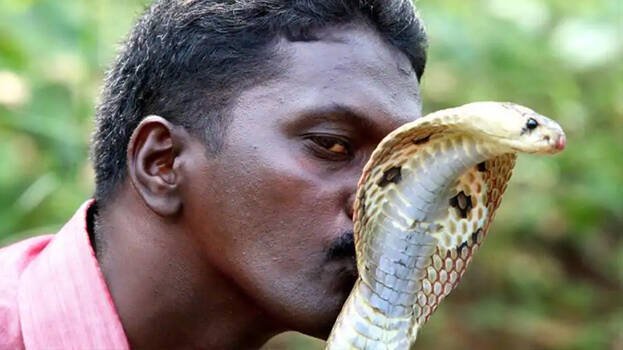 THIRUVANANTHAPURAM: Snake Master Vava Suresh was discharged yesterday (Friday) from Medical College hospital where he had been under effective treatment after being bitten by a viper.

But today (Saturday), he sprang back to normal life and without resting went out to catch the next snake.

Vava today (Saturday) caught a big cobra from a house near Aruvikkara Kalathara Vimala school. The incident happened at 12:45 pm.
As usual those who sighted the snake rang up Vava. Even without minding to take rest at home, he set out to catch the snake and save the frightened children and locals in the area.

When he went to catch the snake, the snake was swallowing a prey.