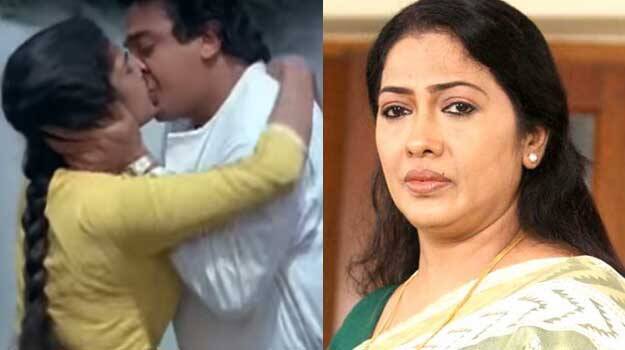 In a recent interview, actress Rekha said that actor Kamal Haasan had kissed her in a scene in the film Punnagai Mannan without her permission. The interview had gone viral on social media.

A group of social media users had even come out with the demand that Kamal Haassan should apologise to Rekha .

Rekha's words:

"Cinema audience will not believe if I say, that scene was shot without my permission. K Balachandar Sir is not alive now and only Kamal would be able to talk about this. It is the scene in which we both commit suicide from the top of a waterfall.

In between, Sir (K Balachandar) asked whether people keep their eyes open when they commit suicide. He was also heard telling Kamal: "Hope you remember what I told you".

His decision was that Kamal should kiss me in the next scene. And it happened exactly like that. I told them that my father will create problem… but the then assistant director, Suresh Krishna sir, replied: "Just consider it as a big king kissing a small child".

They also told me that the scene would not be made to appear vulgar and it would be taken by audience as a reflection of love. But I was worried whether my father would scold me or not but the crew members shifted to the next location as if nothing happened. After the shoot, I told my mother that they had cheated me with a kiss. After the release of the film I revealed this in several interviews, because of which Kamal and Sir were angry with me. However, I was particular about making this public since it was done without my permission," Rekha explained.