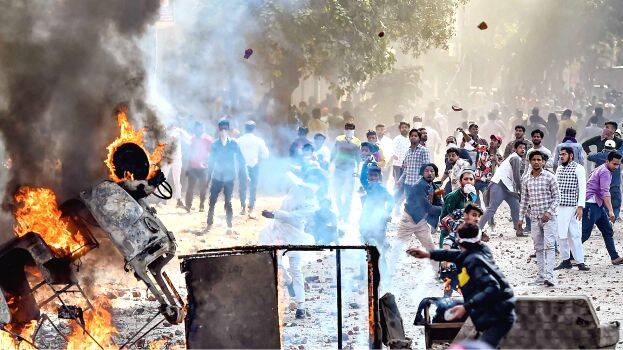 NEW DELHI: The total death toll due to violence over Citizenship Amendment Act (CAA) in North East Delhi climbed to 27 on Wednesday.

Delhi Police have registered 18 FIRs and 106 people have been arrested in connection with the violence in North-East Delhi.
"There are 15 patients in critical condition," the hospital official from the Guru Teg Bahadur Hospital said, adding a total of 20 people had now died at the facility. Delhi chief minister Arvind Kejriwal the situation has become "alarming" and asked the Centre to bring in the Army.
The Supreme court is scheduled to hear pleas claiming BJP's Kapil Mishra incited violence later in the day.
The Delhi High Court Wednesday directed the police to take "conscious decision" with respect to lodging of FIRs against alleged hate speeches by three BJP leaders in connection with the CAA violence and convey by Thursday. The three BJP leaders are -- Kapil Mishra, Anurag Thakur and Parvesh Verma. A bench of Justices S Muralidhar and Anup J Bhambhani took on record the assurance by special commissioner Praveer Ranjan that he will sit with the police commissioner today itself and view all video clips and take a conscious decision on lodging of FIRS.

Three days of violent attacks in Delhi, Prime Minister Narendra Modi reacted to the development saying, "police, other agencies working on ground to ensure normalcy."
Peace, harmony central to our ethos, I appeal to sisters, brothers of Delhi to maintain peace and brotherhood, Modi said.