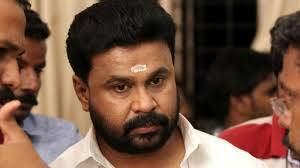 KOCHI: In a case in which actor Dileep is the convict, actress and his ex-wife Manju Warrier will be cross-examined on Thursday. Manju Warrier had alleged that there had been a conspiracy in the actress attack incident.

It is presumed that the actress' statement would become crucial in proving the conspiracy charge against Dileep. Siddique and Bindu Panikker will also be examined.

Manju had made the above allegation in a programme organised in Kochi to express solidarity with the attacked actress. Now it has to be seen whether she will repeat this stand in the court.

The Prosecution's argument is that the reason for the attack was the victim actress' disclosure of Dileep's relationship with Kavya to Manju.Samyukta Varma, Geethu Mohan Das and Sreekumar Menon will also be cross-examined in the coming days.

Five years ago, Manju and Dileep got divorced in the court complex in Kaloor where the trial is going on. The then family court was later converted into a special CBI court.