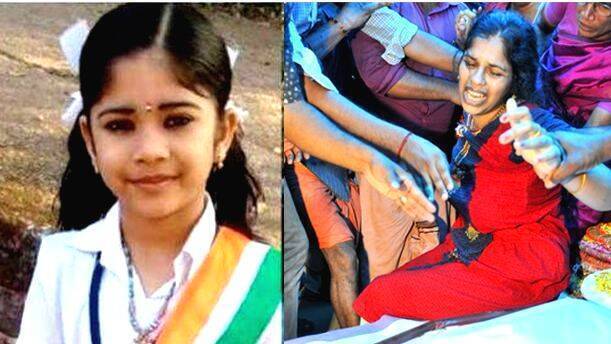 KOLLAM: The whole of Kerala was saddened by the demise of the six-year-old Devananda. Her body was recovered from the Ithikkara River and laid to rest later on Friday. Though the primary assumptions call for nothing out of the ordinary about her death, mysteries still remain. A Special Investigating Team (SIT) will continue to probe the case. In the primary stage, the SIT will investigate how Devananda's body ended up in the river. After the postmortem report, further investigation will be done.
In the wake of suspicions of the relatives of Devananda and the local residents, statements of more people including the neighbours will be recorded. 'How did the girl ended up in the river?'-is the primary question that needs to be resolved. No suspicious marks of signs of struggle were found on Devananda's body in the primary inquest, but questions still remain.
As per the primary postmortem assumption, the girl drowned to death. But how did the child reach the river 70 meters away from her house? According to the local residents and relatives, the girl going there voluntarily would be against her nature, as she never even goes to the neighbouring houses without her mother's permission.
On Friday morning, the body of Devananda was found in the Ithikkara River, 350 meters away from her house.