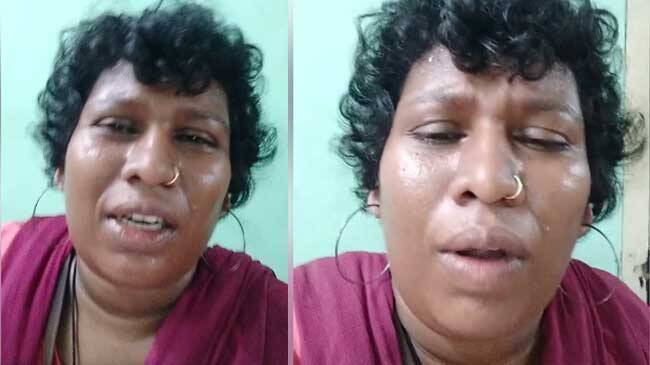 THIRUVANANTHAPURM: Police have taken into custody woman activist Bindu Ammini and her team, who were protesting near Mananchira Square against Citizenship Rights Amendment Act.

The arrest followed an altercation between Bindu and two pro-CAA activists who questioned "bucket collection" in the name of protest.

Meanwhile, Bindu clarified through the Facebook that "What has happened is the arrest by Kerala police and Sangh Parivar's threat for holding anti-CAA strike. Don't hope to destroy anti-CAA strike in Kerala and Kerala people won't allow this."

"We, who were distributing pamphlets peacefully, were taken to the police station. If there is no freedom for distribution, where else will there be freedom? Two policemen had taken us to police station with the help of a Sangh Parivar person. We shall not allow Delhi to be repeated in Kerala. We hope Progressive thinkers in democratic Kerala will support us," Bindu Ammini said on Facebook live.