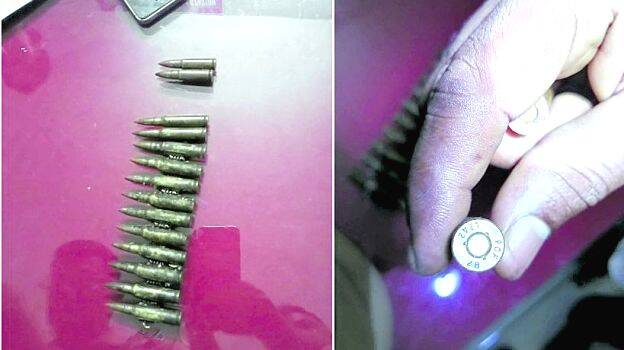 KOLLAM: Recent report suggests that the probe regarding the abandoned bullets found in Kulathpuzha has shifted its focus to two soldiers who had fled to Pakistan. The soldiers who had escaped from the CBI custody are the accused in the sensational Alayaman case.

The two soldiers were accused of killing a mother and two children at Alayaman in Kollam in 2006. The two, who were serving at the Pathankot army camp, have not returned back to Kerala ever since. The case was later handed over to the CBI and upon detailed investigation, it was found out that the two accused had escaped from the country.
According to sources, the presence of terrorist groups in the Thenmala and Kulathupuzha regions were detected just four years after the two soldiers disappeared. Intelligence reports had also mentioned that terrorist camps were being organised in the region.
According to the police team probing the Pak-made bullets, the bullets might have been used for training in these terrorist camps. However, the higher officials of the department have not revealed much details regarding the case.