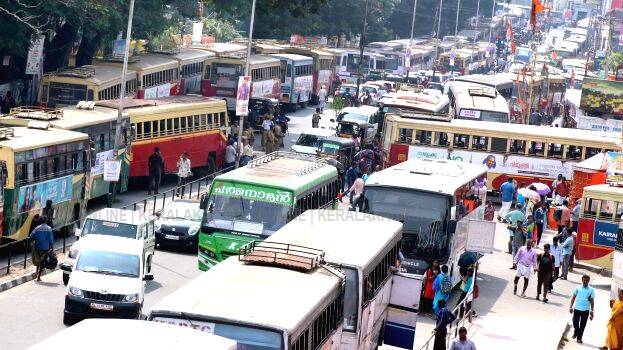 THIRUVANANTHAPURAM: Four cases have been registered against KSRTC employees who held a lightning strike at the state capital. RTO, in his report to the transport minister, said that buses in the garage were parked on the road creating a traffic block.
In his letter to Fort Assistant Commission and Traffic Assistant Commissioner, the RTO has sought the license details of KSRTC drivers who created the traffic block at East Fort for further actions under Motor Vehicle Rule 1988 Section 190 F.
It has also been found that the private bus that instigated the dispute violated the time schedule. In his report, RTO SR Shaji said that action will be taken on this.
In addition to the squad that monitors the rule violations of buses in Kozhikode, a squad, centered in Attukal, will also be deployed.
CM Pinarayi Vijayan had earlier made it clear that the incident will be looked on as a serious issue and directed the transport minister to take action.