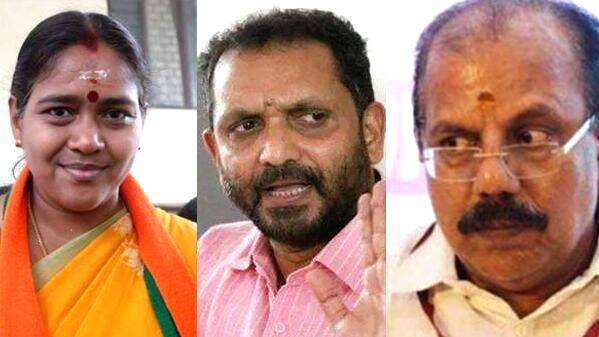 THIRUVANANTHAPURAM: The BJP has announced the list of State BJP representatives including Shobha Surendran and A N Radhakrishnan, who had taken the stand that they won't take over any post under Surendran.

Former Gen-secretary Shobha Surendran and A N Radhakrishnan are vice-presidents in the new list. M T Ramesh will continue as Secretary.
George Kurien, C Krishna Kumar and Advocate P Sudheer are other general secretaries.

A P Abdhullakutty will continue as the vice-president. The list prepared by State President K Surendran includes all sections from the party.
N Radhakrishnan, Shobha Surendran, Dr K S Radhakrishnan, C Sadhanandan Master, A P Abdullakutty, Dr J Prameela Devi, G Raman Nair, M S Sampoorna, Prof. V T Rama and V V Rajan are vice-presidents.
K Raman Pillai, C K Padmanabhan, K P Sreeshan, P P Vava, P M Velayudhan, M Sivarajan, P N Unni, Palliyara Raman, Prathapachandra Varma, Prameela C Naik and P K Velayudhan will becme National Council members.

M S Kumar, B Gopalakrishnan and Sandeep Warrier are spokespersons.