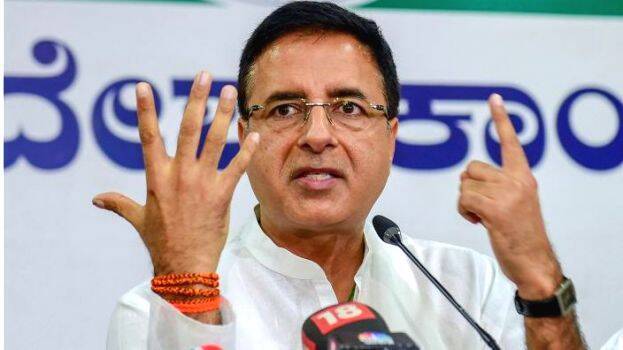 NEW DELHI: The Congress and CPI came down hard on the government over the suspension of Media One and Asianet News, calling the clampdown as "stifling of media freedom".
The two channels were issued a show-cause notice on February 28 and after they filed their replies, the Ministry of Information and Broadcasting found them to be unsatisfactory and the reportage violative of the Programme Code prescribed under the Cable Television Networks (Regulation) Act, 1995.
Congress spokesperson Randeep Surjewala hit out at the government saying, "BJP government will have 'no discussion' on Delhi Riots! But they have clamped down upon @asianetnewstv & @MediaOneTVLive! Subjugate, stifle, suppress is the 'mantra' of BJP! Is this 'New India'?"
Condemning the move, CPI general secretary D Raja said, "This is nothing but strangling the voice of media. This is fascism in action".
The Kerala Union of Working Journalists (KUWJ) also condemned the government decision. "The attempt is to create a situation akin to an undeclared emergency", the KUWJ said in a statement. This was "an attack on the freedom of the press", it said and announced protest marches would be held in the state on Saturday against the central government's action.
The ministry ordered the prohibition of transmission or retransmission of Media One and Asianet News TV for 48 hours on any platform throughout India with effect from 19:30 hrs on March 6 to 19:30 hrs March 8.