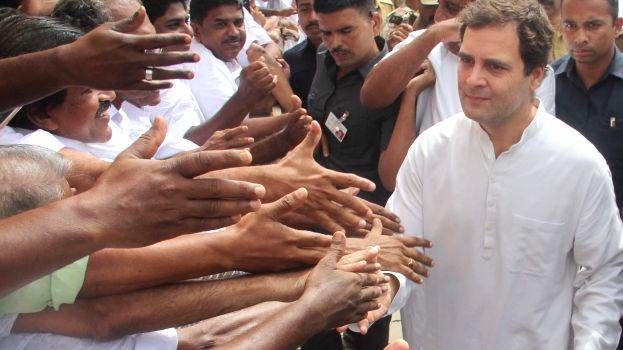 NEW DELHI: Multiple nominations on CM positions have delayed the announcement of Chief Minister in three states where Congress have won in the Assembly elections. Congress leaders A.K. Antony, K.C. Venugopal and Mallikarjun Kharge were appointed by High Command to decide Chief Ministers and form governments in Madhya Pradesh, Rajasthan and Chhattisgarh respectively. They met with the elected legislators of the state. The leaders will pass on the detailed report to Rahul Gandhi on Thursday. As per reports, Rahul will announce Chief Minister after one final round of discussion.
Senior Congress leader Kamal Nath and Ashok Gehlot are tipped to be the Chief Ministers in the state of Madhya Pradesh and Rajasthan respectively. At Chhattisgarh, Bhupesh Baghel, T.S. Singh Deo, Tamaradhwaj Sahu and Charandas Mahant are part of CM discussions.
Rajasthan
It's clear that there is a cold war between Sachin Pilot and Ashok Gehlot for the CM position. Congress High Command have called them to Delhi. Independent MLAs back Sachin Pilot for the CM chair. Followers of Sachin also says that he was the one who strengthened the party in the state. But there are also claims to make Gehlot the top minister of the state considering the delicate position of the party in the elections. A team consisting of Ashok Gehlot, Sachin Pilot and AICC General Secretary Avinash Pandey met with Governor Kalyan Singh yesterday.
Madhya Pradesh
In discussions headed by veteran leader A.K. Antony, Kamal Nath's name stood out, as per reports. However, the final decision rests in the hands of INC President, Rahul Gandhi.
Chhattisgarh
Discussions made under the supervision of Mallikarjun Kharge were held yesterday. President of PCC of the state, Bhupesh Baghel is rumoured to be the choice for CM.