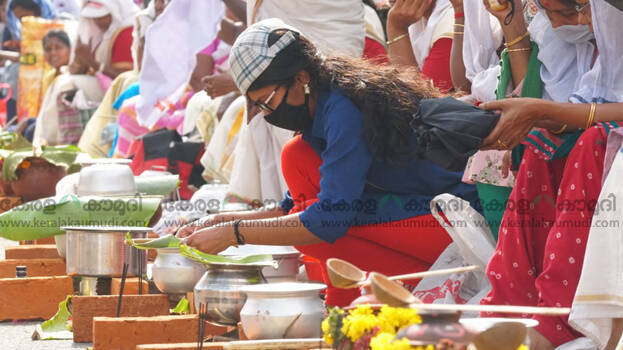 THIRUVANANTHAPURAM: The iconic Attukal Pongala has begun in the capital city after the head priest lit the holy hearth in front of the sanctum sanctorum. Several lakhs of women are taking part in the festival making it the largest ever all-women religious congregation in the world.
The holy hearth was lit at 10.30 am by head priest P Eeshwaran Namboothiri of the Attukal temple. Following this, lakhs of hearths across the city were lit turning the region into festive mode. The ritual will conclude by afternoon with the sprinkling of holy water.
Meanwhile, authorities of the health department are on high alert following the outbreak of the coronavirus in the state. The video of those participating in the festival will be recorded. The temple premises and other places where the 'pongala' is taking place will be disinfected every 30 minutes. Around 23 special medical teams have been appointed to observe the situation.