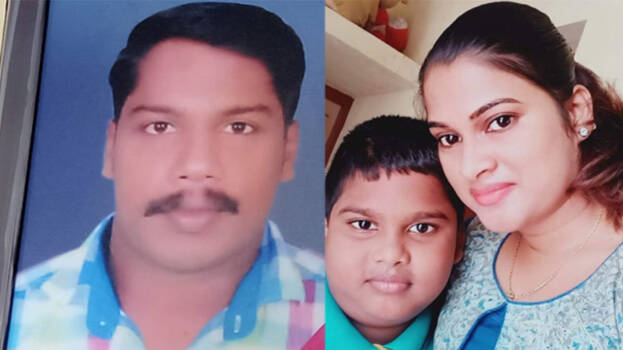 THIRUVANANTHAPURAM: Three of a family were found dead at Kulathoor in Kazhakuttom. Suresh (35), his wife Sindhu (30) and their only son Sharon (9), staying in a rented house near Kulathoor Sree Narayana Library were found dead.
Suresh was in the Gulf for three years. He reached home two weeks back. He was an auto driver at Kanyakulangara.
Initial reports say that he may have strangled his wife and son to death and then is likely to have committed suicide. Kazhakuttom police reached and examined the spot. Police are investigating the causes that led to the murder.