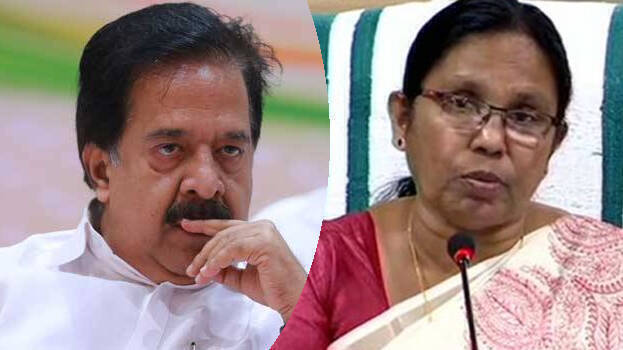 THIRUVANANTHAPURAM: Health Minister K K Shailaja came to the fore with a reply to opposition's allegation that the state government failed in curtailing coronavirus. The minister informed the assembly that the government acted according to the guidelines of the center and asked opposition to understand the seriousness of the situation. I cannot do anything alone, even the slightest error is being pointed out, by doing so one cannot cure the disease, she said.
The minister reiterated that the natives of Pathanamthitta who arrived from Italy hid about the disease. 'Even after going to the doctor for fever, they deliberately concealed the information that they came from Italy. It was found tactfully. They did not agree when asked first. Did not threaten but convinced them. It was then they said they had gone to Italy. Later told them about the difficulties. If it is not said, how can the common man take precautions? I told this personally to the opposition leader.'
'No doctors were present at the airport. Please don't disclose unknown information in the assembly. There are many chances to attack. When we discuss other issues in the assembly, we can attack each other. This is not the time to attack each other. I am not angry with anyone,' she said.
'When the virus was confirmed first, all ministers were in the capital city for the assembly session. As a minister I thought I need to go. I told the chief minister that I am going as I had to convene an emergency meeting there. Ministers A C Moideen and V S Sunil Kumar were in Thrissur. We went at 9.30 flight. A delay would occur if gone by car. When landed at the airport, I felt like going to the bathroom, but didn't go as I was very tensed and anxious. The reason was all were waiting for us. We left without even entering the room to freshen up. We reached as fast as we could from Nedumbassery to Thrissur. When we reached it was 12 am. We have to hold discussions and take a decision. When planning was over, it was 2.30 am,' she said.
The opposition had alleged lapses on the side of the government in observing patients. Opposition leader Ramesh Chennithala had mentioned that the lapses related to corona cannot be ignored. Minister Muneer had asserted that the opposition leader is not against the health minister and criticisms should not be taken emotionally.