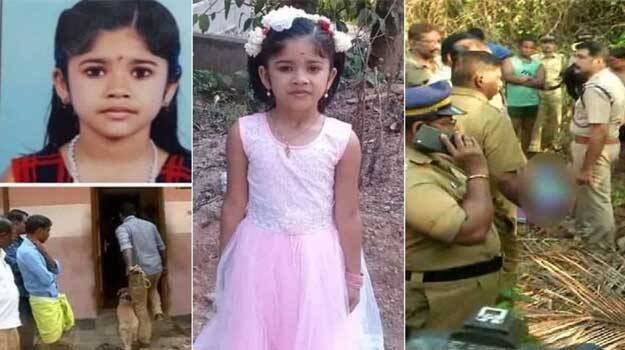 KOLLAM: The police are trying to unravel the mystery surrounding the death of seven-year-old Devanandha found dead in the Ithikkara River in Elavoor. There is still a suspicion on whether her death is a natural or an unnatural one. She was reported missing on February 27 sending the whole Kerala into tears. The next day morning her body was found in the Ithikkara River. How many mothers moaned? All of them considered Devanandha as their own daughter. The whole village of Elavoor in Kollam was at the home of Devanandha.
Later, many raised some suspicions regarding her death. Did she accidentally fall into the river or is it a murder? That suspicion is still there. The police had so far questioned 63 people. Closing all loopholes, the police are interrogating teachers, Devananda's friends, locals and relatives. The police are trying to unravel the mystery behind the suspicions revealed by former investigating officials and the locals one by one. Though the police say the probe is on the right path, there is no turning point in the case. There is no shortage of stories circulated in the social media. She had gone missing earlier also. The locals are of the belief that there is someone behind her death. Stories of a youth were circulated in some online sites. But the police is neither ready to accept or reject it. Police are still suspicious of the way the dog went. The police are confused on the allegations that the body was not found in the place where she had fallen.
Only the report of the forensic doctors will give an answer to all these. An official announcement can be made only after getting the final report of forensic doctors.
An expert team of forensic doctors of Thiruvananthapuram medical college are after the report. The final report will be based on the postmortem report, subsequent inspections, and the sample of the internal organ collected earlier. Her death is not of drowning, some of her relatives asserted and said that someone may have pushed her into the river. The police and the locals expect that everything will come to light this week itself. Doctors are trying to comprehensively evaluate all the possibilities in the forensic report. The report will be given after examining the food in the stomach, reports of internal organs and the changes seen in the body. The forensic examination results are prepared by doctors led by the Chief of Forensic and Senior Police Surgeon Prof. The police have much to say and do after receiving this report.