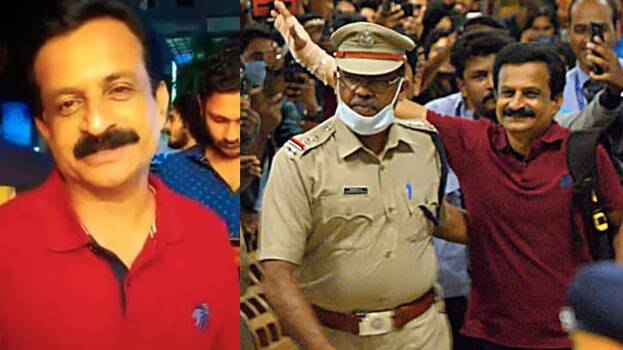 KOCHI: Police on Monday hinted that arrests will be made soon in connection with the reception given to Dr.Rajith Kumar at the Cochin International Airport. A total of 79 people, who had gathered at the airport, will be arrested. The officials are currently checking the CCTV footage obtained from the airport.
Earlier, officials had announced that strict action will be taken against all those who took part in the unauthorized gathering. A large number of people were present at the airport to welcome Rajith Kumar who got expelled from the reality show. As the warnings regarding the spread of coronavirus are active, Ernakulam District Collector on Monday announced that a case has been filed against 4 named persons including Rajith Kumar and 75 identifiable people.
Rajith Kumar, who got expelled from Big Boss, reached Cochin airport by Sunday night.