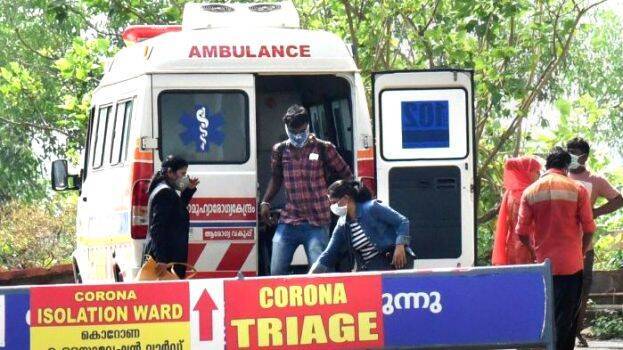 KOLLAM: Now, it has been confirmed that the person who met with an accident while undergoing treatment in Kollam , has no Cornavirus infection.
The man had met with accident after neglecting the instructions of the health department.
With severe injuries, he was first taken to Kollam district hospital and Thiruvananthapuram Medical College. But at these places, he didn't inform the doctors that he had been under observation for Coronavirus infection.
Later, when this was revealed, 50 persons in the hospital including the doctors and other staff had to be put under observation.
The district administration has started attempts to find out persons who shifted him to hospital.
The security officer who took the patient to Casualty unit and house surgeons, nurses, Medical Staff, two medical college doctors have been asked to go to isolation wards and keep away from duty.
The man had arrived from Saudi ten days ago. He had met with accident at Pallimukku while travelling with his wife and child.