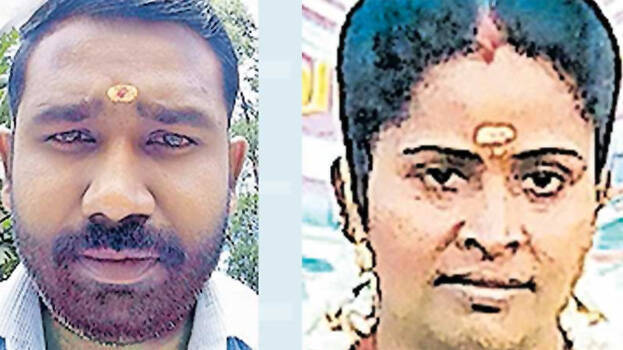 RAJAKUMARI (IDUKKI): A woman brutally hacked her ex-lover to death at Bodinayakanur in Tamil Nadu. She hacked him to death after smearing chilly powder. The dead has been identified as Rajan (31), a native of Chinnakkanal BL Ram. The police arrested Valarmathi (35) of Bodinayakanur. More than twenty hack injuries were seen in his body.
Rajan, native of BL Ram had married twice but was a divorcee. Valarmathi had earlier stayed in BL Ram. She was staying with her two daughters at Bodinayakanur after divorcing her husband.
Valarmathi has a cardamom estate and a house near BL Ram. She used to go to her estate in Rajan's jeep. With this, the two got intimate. Realising that her relationship with Rajan will strain the future of her daughters, she kept a distance from him. This provoked him. He used to hurl abuses at her via phone and later created many problems for her. On Sunday, she summoned him to her house in Bodinayakanur after sending her two daughters to her relative's house.
She smeared chilly powder on the eyes of Rajan when he came to her house and then brutally hacked him to death. He died on the spot itself. She later informed the police and on reaching they shifted the body to the government hospital. The court remanded Valarmathi. The body was handed over to his relatives after post-mortem.