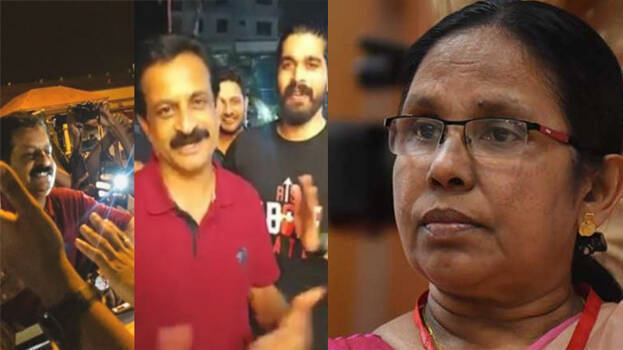 Health Minister K K Shailaja came to the fore on the incident of organising a reception to Dr Rajith Kumar, a contestant of Big Boss, who was recently evicted from the show. Why a reception should be given to a person expelled from the show, the minister asked. An event may be entertaining but outside that what message the show gives, the minister quipped.
Her words
'Did something which is very dangerous. It is with such ease the society of Kerala sees caution. I don't know why a mass reception was given to the contestant who was evicted from the show. If a person coming after doing something making the state proud, then it is ok.
In a program, people can have entertainment. Beyond that, what message the show gives. His fans have the right to organise a reception if there weren't so many problems. When a strict restriction was imposed in the state, they took it lightly. Only a light hearted person can do like this. This is a serious mistake. It shouldn't be repeated, the minister said during a channel programme.