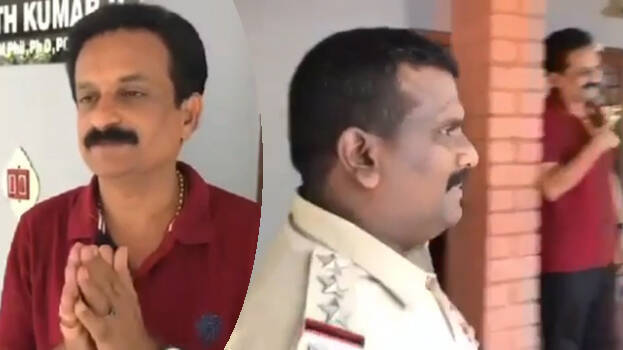 KOCHI: It was a sermon of sorts when the police went to arrest Big Boss contestant Dr Rajith Kumar, who was, the other day, received by a huge crowd of his fans at the airport, despite the standing instruction to avoid gathering of people in the wake of Coronavirus outbreak.

Just before being arrested by the police, Rajith Kumar spoke to his fans at his Attingal house. "All should stand together to drive away Coronavirus. I have a request to my Malayali brothers who love me. The affection towards me should only come second…

First, we have to drive away the virus. All should unitedly show the love for driving away the virus. For that, we have to love our government, our health department, police and doctor. Not even a child should be inconvenienced. I'm not important. All gratitude and love is inside me.

You know I'm not a person who runs away from an issue but the situation is very horrific. Therefore, you should wear mask. Always use sanitisers. Move forward very carefully. Once the country gets freed from the disease, we can't cooperate again," Rajith Kumar said.