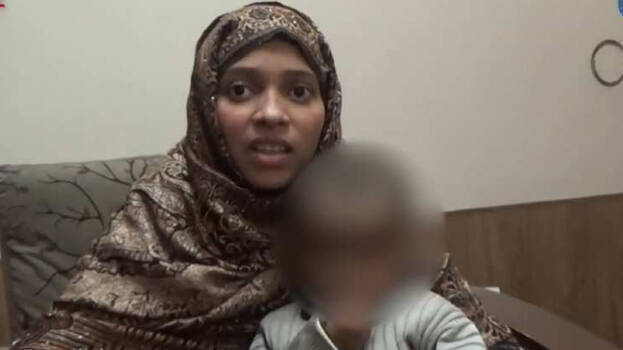 KABUL: Nimisha Fathima from Kerala who joined the Islamic State of Iraq and Syria (ISIS), a terrorist militant group, said that a Pakistani woman helped her in the terrorist camp in Afghanistan. She said that the woman used to visit all the terrorists in the camp. Meantime, the Indian intelligence agencies suspect that Pakistan is behind the strengthening of the ISIS group in Afghanistan. The new evidences revealed support this.
Of the 21 missing from Kerala, there were six women and three children. According to reports, efforts are still underway to create militants through Love Jihad. 21 from Kerala had reached Nangarhar in Afghanistan in 2016. They reached the destination through various routes. However, more than 100 militants who arrived in Afghanistan were arrested during an operation by the security forces. Among those arrested by the security forces on November 15 last year was Nimisha Fathima from Kerala.
Nimisha said that her three-year-old daughter is with her in the jail in Kabul. She had informed this to the security agency. The Pakistani woman helped me there financially, she said.
Nimisha, a native of Thiruvananthapuram embraced Islam three years back and joined the militant group along with her husband in Afghanistan. She was seven months pregnant then. Her mother told Zee News that her daughter had called her once in 2016 to say that she is going to Sri Lanka. Days after that 21 was reported missing from Kerala. Nimisha was one among them.
Meantime, Nimisha Fathima and Sonia Sebastian had expressed their wish to return to India in a video. Nimisha had asserted that she is afraid of being punished if she returns and wants to meet her mother if not jailed. Sonia said she lost all hope in ISIS and will not return again. The two along with their husbands left the country in 2017 from Thiruvananthapuram and Kasargod. This is the first time their footages are publicised. NIA is probing the case now.