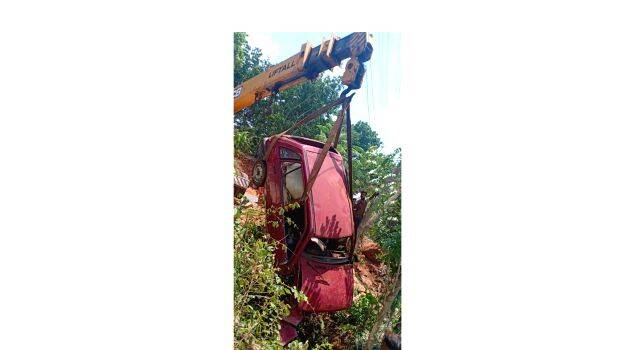 KANHANGAD: A house woman's presence of mind and timely action saved her life and her driver's after the car in which they were travelling fell into an abandoned well near here.
The bold woman is Kanhangad Kodothu Muraleedharan's wife Narayani (46). When they were caught between life and death, she called up her relatives on the phone and got help from rescue workers.
The mishap occurred on Wednesday morning at around 10 at Odayamchal, Kodothu Olakkara bent along Kanhangad-Panathur inter-state high way.
Kdodthu Janardhanan Achari (54) was driving the car. The housewife Narayani, who was his neighbour, had taken a lift in the car.
It was locals who first swung into action. They got into the well, broke the windowpanes and pulled out the driver and housewife. The fire-force personal also reached the spot thereafter and ensured that no more persons are trapped inside the well.
Narayani and Janardhanan sustained minor head injuries and they have been admitted to Kanhangad district hospital.