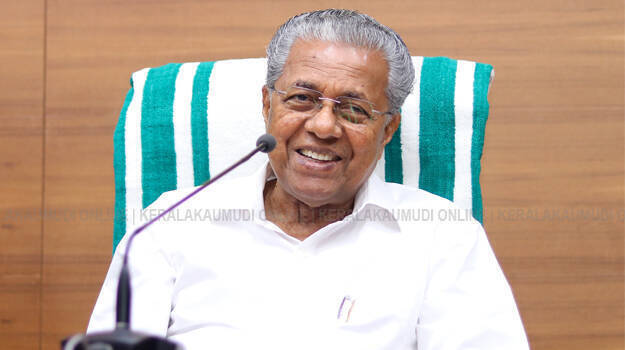 THIRUVANANTHAPURAM: Chief Minister Pinarayi Vijayan has sought effective intervention of local self-governing institutions for preventing the third phase transmission of Coronavirus infection.
Flanked by Opposition leader Ramesh Chennithala and Local administration minister A C Moideen, the chief minister made this appeal to people's representatives through a video conference on Thursday.
"Many social functions have been postponed and restrictions might be causing some inconvenience to the public. Wedding hall owners' reluctance to refund bookings made earlier cannot be justified and the local self-governing bodies should intervene to resolve the issues," the chief minister said.
Pinarayi said, in order to ensure normal life for people under observation, the local self-governing bodies should make arrangements for their food and medicine. The government will ensure the availability of food and preventive medicines.
"Migrant labourers have been rendered jobless due to Corona scare and they can be seen hanging around in groups at junctions. Awareness should be created among them to prevent the spread of the disease. Counselling will also be given to people under observation," he said.