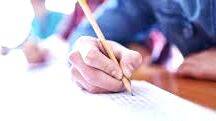 THIRUVANANTHAPURAM: The government is considering to reschedule the entrance examinations to be held in April in light of the COVID-19 outbreak, but it still remains undecided. The authorities are wary that postponing entrance exam of professional courses could affect the admission to the degree courses.
The entrance exam to professional courses other than engineering and medical courses were scheduled for April 20 and 21 while NEET exam is slated on May 3. Along with the exam centres in Kerala, the exams will be held in centres like Mumbai, Delhi and Dubai.
The Department of Higher Education is planning to decide on the matter after March 31 on observing the situation.
There are 89,167 engineering entrance applicants and 63,534 have applied for the pharmacy entrance exam.