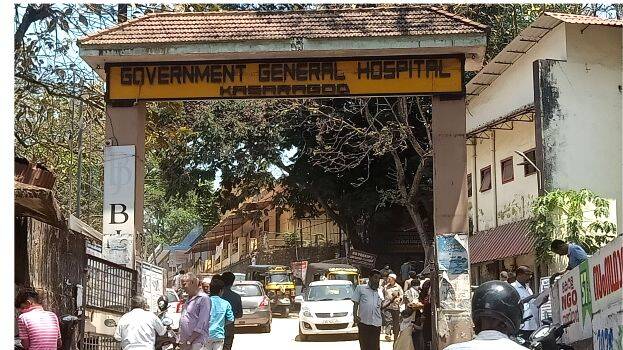 KASARAGOD: Allegations against the Kasaragod Eriyal native who roamed around with coronavirus infections doesn't seem to end as he has reportedly misbehaving in the isolation ward at the general hospital here. As per the complaints, he is not cooperating with the hospital staff and the directions.
The patient, who is wealthy with his new riches, has been given all facilities at the hospital with VIP recognition. At first, he argued with the hospital authorities to give him a room with a window. The authority gave him a good room in fear of allegations that may rise if the needs of a corona patient is not met.
Despite having a wash basin and bathroom, he spits through his window. The hospital staff says nobody is ready to regsiter a case against this VIP. It was difficult mapping his mysterious travel routes, as he didn't cooperate. After sending his sample for test, he was instructed not to leave the house which he violated and roamed places for eight days leaving the entire Kasaragod under corona fear.
He visited residences of his relatives and they rushed into the general hospital with the fear of contracting the disease. This include small children between two and 11 years of age. The authorities struggled to manage them. Now they have been quarantined at the makeshift isolation ward at the Kasaragod Govt. High School.
The patient's friend is also behaving with the authorities badly.
Health minister KK Shailaja said stringent actions could be necessary against the arrogant COVID-19 patient from Kasaragod.