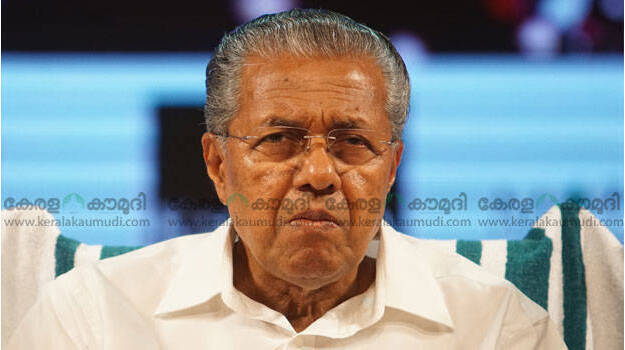 THIRUVANNATHAPURAM: Fourteen more persons tested positive for corona virus on Tuesday. Eight out of them are from Dubai, the chief minister has said at a press conference here.

8 of them are from Dubai. Six are from Kasargod and two are from Kozhikode. Among the affected there is also one health worker. In total, 7246 are under observation and 105 are under treatment in the State.
The chief minister said despite the lockdown declared since Tuesday 12 am, many were not seen taking it seriously and were not cooperating with the authorities.

People should go out only if it is very necessary. They should tender an affidavit in a form to policemen if they question the purpose of the travel. Media persons and those working in other offices should carry their Office Identity card with them while travelling.

Shops should not be opened for entertainment. Shops selling provisions, vegetables should not hoard these items or hike their prices, making use of the opportunity.

There will be slight change in the timings when shops will remain open. Shops selling, milk, vegetables, fish, egg, bakery items will be allowed to remain open from 7 am to 5 pm.

More than five people should not gather at a place. Private vehicles should only do essential services and passes are compulsory for them.
In private vehicles like an auto-rickshaw or taxi cab, there should be only be a driver along with a senior citizen.