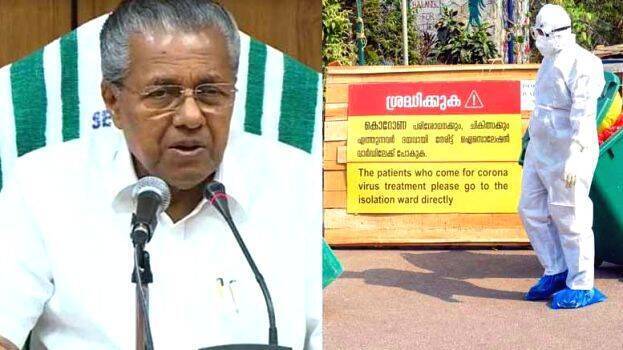 THIRUVANANTHAPURAM: In Kerala, nine more people tested positive for Coronavirus on Wednesday. Four among them had come from Dubai, one from UK and one from France. Three others contracted the disease through contacts, Chief Minister Pinarayi Vijayan said on Wednesday during his press briefing over the virus infection.

On Wednesday itself, 122 persons were admitted to hospital. The number of affected in various districts are: Ernakulam -3, Pathanamthitta -2, Palakkad -2, Kozhikode -1 and Idukki – 1.

In Thiruvananthapuram and Thrissur, two persons who were under treatment for the disease tested negative. In total, 76, 542 are under observation. 76010 are under observation in houses while 542 are in hospitals.

Out of 4902, samples sent for testing, 3465 turned negative.

Out of the 118 affected persons in the State, 91 persons are Indians who had come from abroad. Eight among them are foreigners. The rest 19 got infected through contact.

Pinarayi said that the situation was more serious and the government would have to go for tougher restrictions.