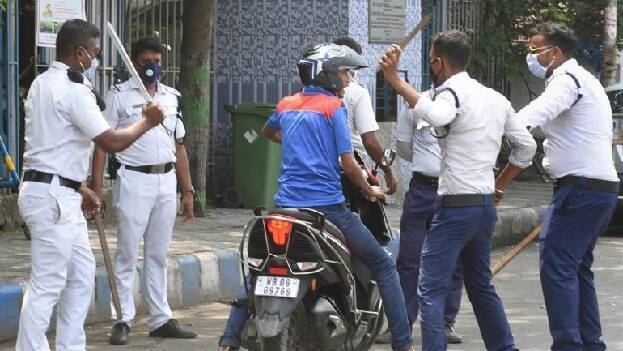 KOLKATA: A 32-year-old man in West Bangal's Howrah died after thrashed by the police when he had went out to purchase milk during the time of lockdown. His family alleged that he lost his life due to the injuries.
The man identified as Lal Swami, a resident of Howrah had gone out of his house to buy milk. His wife alleged that he was beaten up during the lathicharge.
Even though, the victim was taken to a nearby hospital, he was declared dead on reaching the hospital. However, police alleged that he died of cardiac arrest as he was a heart patient.
The state of West Bengal has so far recorded 10 corona cases and one death.