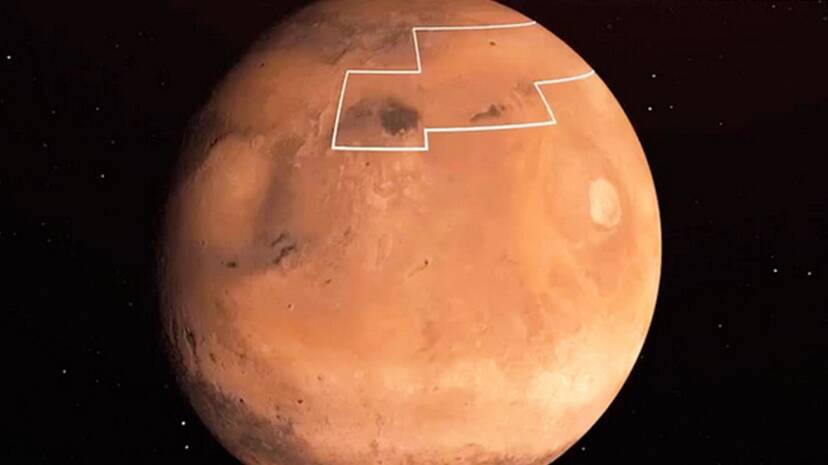 THIRUVANANTHAPURAM: The find of Malayali scientists that there is no water on the surface of Mars has been recognized. The thesis of ISRO scientists Dr. CP Raghunathan Nair and Vibhu Unnikrishnan was welcomed in the American Chemical Society's journal ACS Omega.
NASA in 2015 claimed there is water on the surface of Mars. They also released pictures to state water streams are there on the planet. This was followed by a picture of a frozen lake taken by the European Space Agency's Mars Express Orbiter in 2018. With this NASA's claim gained more steam. But the assumption made by the ISRO scientists Raghunathan Nair and Vibhu dismissed these claims. They said the pictures of NASA and Mars Express can't be real.
Dr. Raghunathan Nair is a top scientist of the nation. An owner of several patents, he retired as a deputy director of the VSSC. He is researching on natural polymers at CUSAT. He got his doctorate from Louis Pasteur University in Paris.
Vibhu Unnikrishnan won a gold medal in Chemical Engineering from NIT, Kozhikode. He is now a scientist at the VSSC.
The science behind the assumptions:
1)In order for water to exist on a planet, there should be salt content.
2)Water won't exist in pure form on land. Very few salts will dissolve in water.
3)While dissolving, there will be a change in water's melting point, which can be proved by the difference in the melting points of ice and water.
4)Through this method, the changes in ice and water vapour in Mars was analyzed.
5)On the basis of thermodynamics, and considering the atmospheric pressure and temperature, water cannot stay there in liquid form but only in the form of ice and water vapour, the ISRO scientists stated.