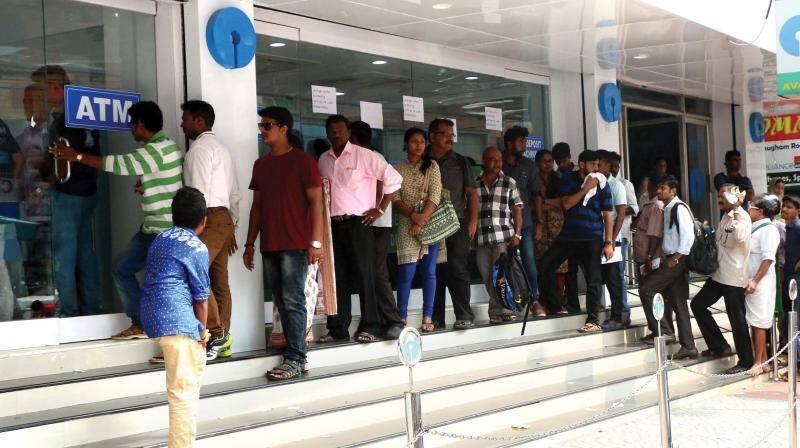 THIRUVANNATHAPURAM: As it is month end, people have started thronging banks to receive welfare pension. On Monday, several banks witnessed big queues without people in the queues following social distancing guidelines. Most of the people standing in the queues were elderly people; only in some banks they were given chairs to sit.

Many of the in the queue outside the bank had to stand in the sun.

As the police have also found it difficult to control the queue, the banks informed the government that they won't be able to control the crowd outside the bank.

No arrangements were in place to regulate the crowd as even banks didn't except so much crowd in the time of lockdown.

Meanwhile, Finance Minister Thomas Isaac has said if this situation continues, the government will direct banks to stop disbursement of pension and think of other ways.

"Maintaining the accepted norms of social distancing in today''s times has to be followed. This is not seen and done in the banks and hence, we will soon devise some other ways to distribute it," said Issac.

As part of Covid-19 package, Kerala government had announced two months advance payment of social security pension which will benefit about five million people.

However, there will be a decision on the issue at government-level by Monday evening.