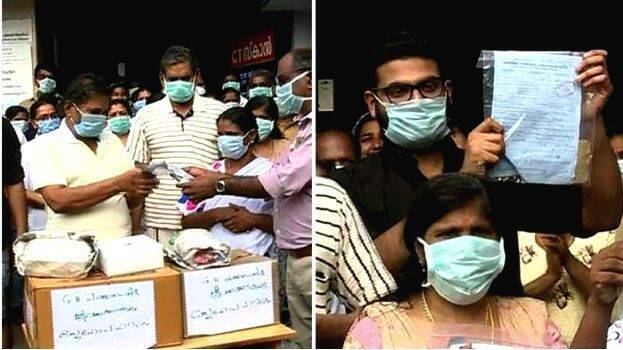 PATHANAMTHITTA: Five coronavirus patients in Ranni, including three who arrived from Italy, were discharged from the Pathanamthitta District Govt Hospital after their latest tests returned negative. Praising the facilities at the government hospital, the patients told the media that they never really expected to return back home.
The three-member family had skipped the medical test at the airport after returning back from Italy. According to the family members, this was due to a misunderstanding and they never realised that it would turn out to be a huge mistake. "We had skipped the medical tests due to ignorance. However, we were provided excellent treatment and the doctors really supported us. We were also given counselling. We would like to thank the doctors, nurses and health workers for their care. We would also like to add that the government hospitals are providing excellent treatment." said the son of the Ranni couple.
The daughter and son-in-law of the couple, who were also infected by the coronavirus, were discharged earlier from the Kottayam Medical College Hospital. It must be noted that the Ranni couple and their son had visited their house in Kottayam soon after returning back from Italy. Meanwhile, their two other family members are still undergoing treatment at the Medical College.