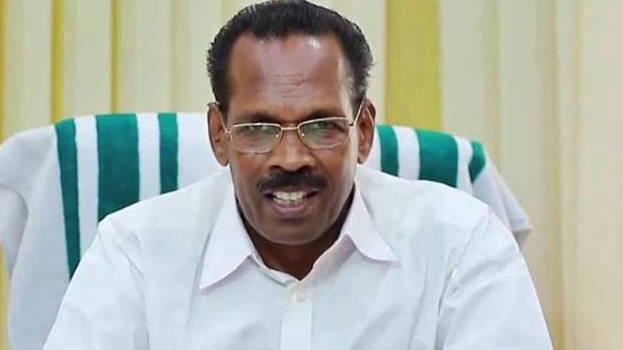 THIRUVANANTHAPURAM: Excise and Labour Minister T P Ramakrishnan said the government accepts the high court order staying the government's order to supply alcohol to those showing withdrawal symptoms. The government will decide what to do next on the issue. The government had not asked doctors to prescribe liquor for them, said Minister T P Ramakrishnan while talking to Kaumudy TV's 'Straight Line' programme. Doctors had just to note whether the person is alcohol withdrawal syndrome or not. Other than that they were not asked to prescribe liquor, he said.
The government had issued a clear order on it. The order says-that people coming with alcohol withdrawal syndrome to hospitals including ESI, PHC-FHC, block PHC, CHC, taluk hospitals, district hospitals, general hospitals, specialty hospitals, and medical colleges should take an OP ticket and undergo an examination. The doctor examining a person of alcohol withdrawal syndrome should give a note only if the former is convinced that he is expressing withdrawal symptoms. A limited quantity of liquor will be supplied to him if he produces the doctor's note. The minister said nowhere in the order has mentioned to prescribe liquor. Without understanding this information, it was circulated that the government had directed the doctors to prescribe liquor for them.
The government approached this matter as a social issue. If a section of those consuming liquor regularly are not in a situation to consume it, they will have serious physical and psychological problems. As a result of it, suicides and suicidal tendencies were witnessed in the state. As a responsible government we tried to find a solution for it. Even in Gujarat, where there is a complete ban on alcohol, liquor is being supplied to those having health problems with the permission of registered medical practitioners.
Vimukthi cell under the excise department was launched with the cooperation of the health department with the intention of bringing back tipplers back to normal life. The government is not obstinate in supplying alcohol. He said the LDF's manifesto had mentioned that their policy is not ban on liquor but to abstain from it. Some of the alcoholics are trying to get rid of it. Government hospitals in the state have provided additional beds for those seeking treatment due to alcoholism. We tried to supply liquor to those having severe withdrawal symptoms and mental problems. Working time of bars and Bevco outlets when opened were re-scheduled. The outlets were kept open even when bars were closed when we approached it as a social issue.
BEVCO was closed after the central government announced a three-week full lockdown and not because scared of criticisms. The minister said the court order staying the government order is not seen as a setback. The government will consider a solution for those showing withdrawal symptoms. If the people follow the instructions of the government on the preventive measures against COVID-19 we will be able to survive the spread of coronavirus, he said.